Helicopter

Description :

The Helicopter is a laboratory carter adapted for comparative filtration tests on tubular membranes. It allows to simultaneously test 3 (ø 25 mm) or 4 (ø 10 mm) membranes with the same solutions and under identical operating conditions.

Application :

Concentrations or purifications of cells, yeasts, fungis, virus, bacterias, enzymes, amino acids, etc..
Pyrogen free of active principles, cultures medium and amino acids.
Separations between micro-organisms and culture medium or active principle.

Benefits :

Sterilization by superheated water, steam or oxidising agents,
Autoclavable,
Regeneration by chemical actions,
Membranes long working life.
High performances in Microfiltration, Ultrafiltration and Fine Ultrafiltration,
Allows to test several cut-offs under the same filtration conditions,
Test improvement.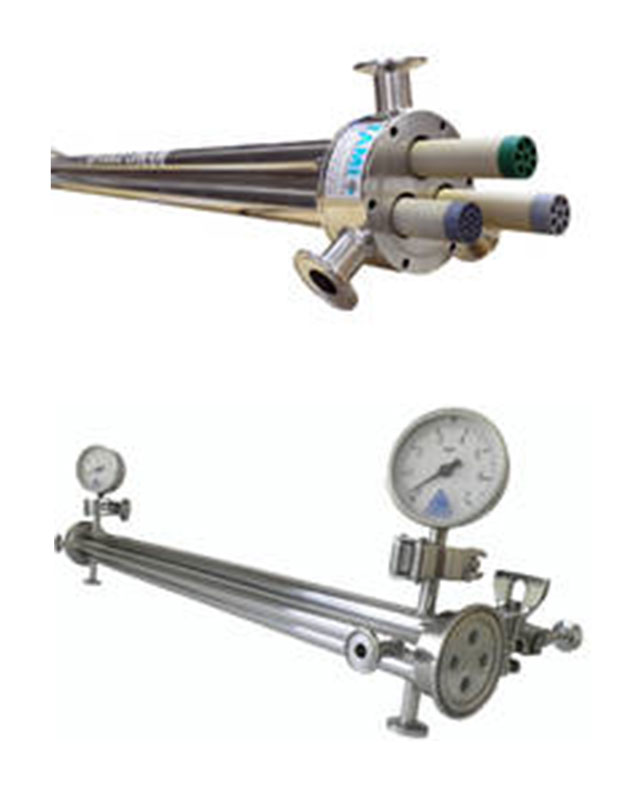 Information request