Minifilter

Description :

The minifilter is made for the treatment of your liquid solutions by crossflow filtration on ceramic membranes INSIDE CéRAM or FILTANIUM (∅10mm lenghts 250, 600 mm, ∅25mm lenghts 580 mm).

Two versions are available:

Micro clamp for ø 10 mm carter
Clamp for ø 25 mm  carter

A large cut-off range is available in Micro filtration, Ultrafiltration and Fine Ultrafiltration.

Application :

Concentrations or purifications of cells, yeasts, fungis, virus, bacterias, enzymes, amino acids, etc…
Pyrogen free of active principles, cultures medium and amino acids.
Separations between micro-organisms and culture medium or active principle.

Benefits :

Sterilization by overheated water, steam or oxidising agents.
Regeneration by chemical action.
Excellent performances in Microfiltration, Ultrafiltration and Fine Ultrafiltration.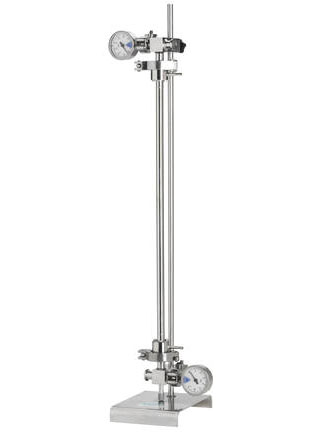 Information request