INSIDE DisRAM™

Description :

Ceramic disc membranes are meant for applications on a laboratory scale. They are 2.5 mm thick and available in two diameters: 47 mm and 90 mm. They allow operation of separation made in a standard way by dead-end filtration or by SPIRALB in cross-flow filtration.

Application :

Sterile concentrations or purifications of cells, yeasts, proteins, bacterias, serums, broth, enzymes…
Pyrogen free of active principles, cultures medium and amino acids.
Separations between micro-organisms and culture medium or active principle.

Benefits :

Excellent performances in Microfiltration, Ultrafiltration, Fine Ultrafiltration,
Reusable, long Life functioning,
Autoclavable,
Absolutely inert,
Environmentally friendly.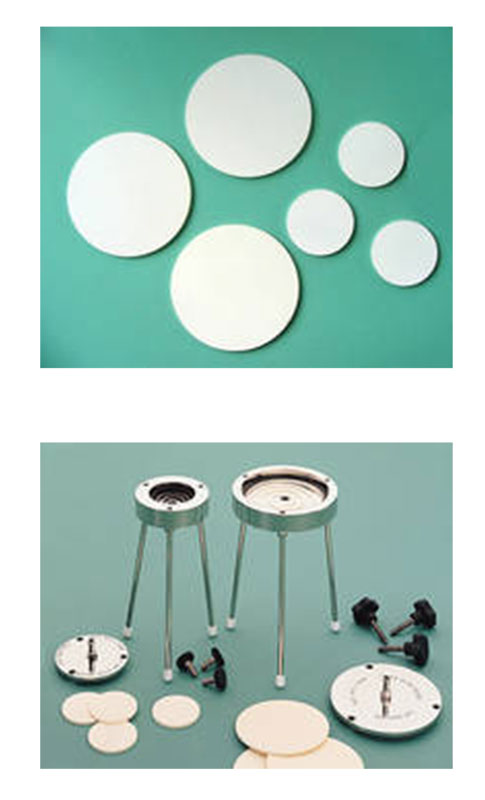 Information request